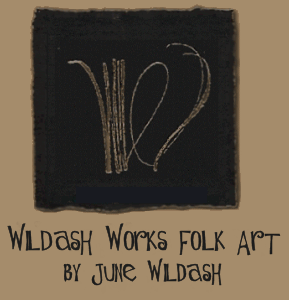 "Happy Holidays"
~ Welcome ~

Little did I know when I came to America from my homeland of Australia, I would be drawn into a love of folk art. Combined with a passion for sewing, came a deep appreciation for the simple toys of the past, especially dolls. With a fabric base and a variety of techniques, I create an effect on my pieces, often referred to as "poor man's china".

Many of my items are made with individual linens etc and cannot be duplicated. If you see a doll that you like I can often replicate with similiar fabric and laces etc. If you contact me I am happy to work with you.

It delights me to be able to share them with you.



All of the items are handmade, most are "one-of-a-kind" due to the materials used or the "whim" of the artist. If item is sold out please reach out, I will do my best to meet your needs.

If you like it don't hesitate; who knows if it will be here
next time you stop by?
The designs on this website are originals and individually made by hand.
No Item may be reproduced in any form,
without prior consent by me.
Copyright 2005 -

June Wildash
Enter your name and email address below:
Name:
Email:
Subscribe Unsubscribe

Featured Items!
$55.00
Out of Stock
$32.00
Out of Stock
$44.00